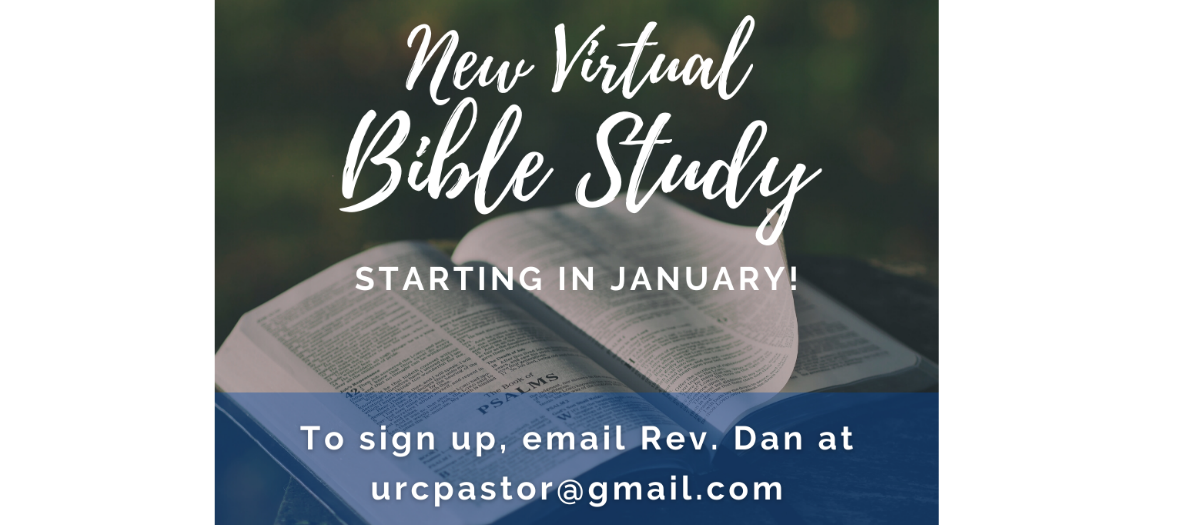 January Bible Study
by Reverend Dan on
November 30, 2020
We will continue with the virtual Bible studies in 2021. The first one will be a light-hearted look at some of the harder to understand passages in scripture – the ones that make you shake your head and say, "Wait, what?!" We'll put them in the context of the original writers and hearers, and then see if we can't find their meaning for us today.

Topics will be:
Jesus Gets Hangry (Mark 11:12-14)
Eating Your Words (Ezekiel 3:1-3)
Male Pattern Baldness (2 Kings 2:23-24)
That Sounds Fishy (Matthew 17:24-27)
Preaching Them Asleep (Acts 20:7-12)
King of the Cows (Daniel 4) Talking Smack (1 Kings 18:27)

All you have to do to sign up is email me at ucrpastor@gmail.com and let me know you want in, and you'll get the study beginning day one. If you are already in the current study, you do not have to sign up again – I will transfer you to whatever new studies we do.
back