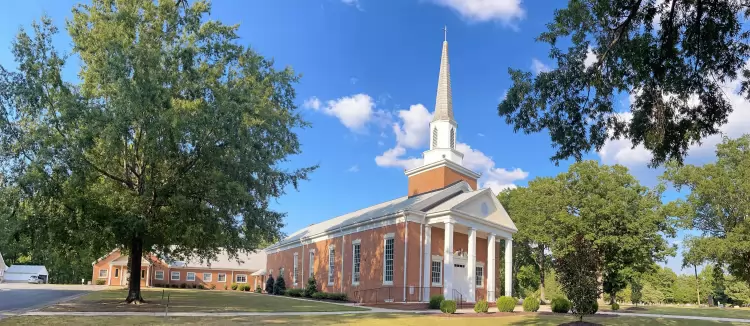 Come worship with us! Services are currently held at 11am in the sanctuary.

You may also listen from your car by tuning in to 87.9 FM, or join us through Facebook live.
Come on home...
For over 200 years, Union Ridge Church has been nestled in the heart of northern Alamance County approximately 10 miles north of Burlington in the quiet rural community of Union Ridge.
Our church family is friendly and warm, extending an invitation to all to come and share in worship, prayer, bible study, fellowship, and service as we fulfill the Great Commission. We'd love for you to come join in the worship services, social events, celebrations, and program ministries with us. As you begin your journey through our pages, we pray you will be filled with the same JOY and LOVE we experience and share here, at home, in the Church on the Ridge.

URC Mission Statement
Union Ridge Church is an all-inclusive fellowship of Christian believers. We are committed to providing: The Word of Jesus Christ in regular services of worship and Christian education for all ages; the Church sacraments; and the caring for the spiritual and physical welfare of others as Jesus Christ called us to do in the Great Commission. (Matt. 28:19-20) As we endeavor to fulfill the mission we have chosen, the right of private judgment and liberty of conscience is a right and privilege that should be accorded to and exercised by all.