Mission Statement
Union Ridge Church is an all-inclusive fellowship of Christian believers.

We are committed to providing:
As we endeavor to fulfill the mission we have chosen, the right of private judgement and liberty of conscience is a right and privilege that should be accorded to and exercised by all.

The caring for the spiritual and physical welfare of others as Jesus Christ called us to do in the Great Commission (Matt. 28: 19-20).

The administering of the Church Sacraments.

The Word of Jesus Christ in regular services of worship and Christian Education for all ages.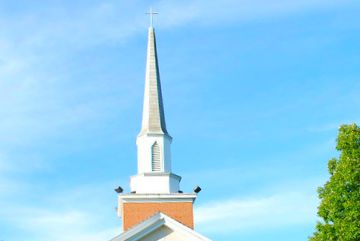 The tall white steeple rises peacefully upward through tall oak and cedar trees. At night its brilliant illumination shines as a beacon to aircraft passing silently in flight and travelers as they drive by.