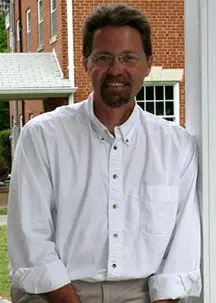 Hi, my name is Dan Ficklin and I'm the Senior Pastor here at Union Ridge. Thank you for taking the time to visit our webpage. I hope it will interest you to find out more.
Back in the 1960's Bob Dylan sang, "the times, they are a-changing." That's still true today and we've learned that to stay relevant in a world when everything changes so quickly, we have to change too. But not change just to get in on the latest "fad." Change with a purpose and goal in mind. God never changes – scripture says Jesus Christ is the same yesterday, today and forever. Therefore, our challenge is to find ways to share a never-changing God in an ever-changing world.
And that's where you come in. We love new ideas and fresh eyes on ways to take the message of the Gospel into a world so direly in need. There are lots of things happening here. A new Children's & Youth Pastor is here to lead us in our renewed commitment to "training them when they are young so when they grow old, they will not depart from it." There have been changes in where and when and how we worship – honoring the past while looking to the future. There is a revitalized focus on missions and outreach opportunities. And so much more. It's been fun and exciting and challenging and frustrating, and we're just getting started. All we need now . . . is YOU!
We'd love to have you come and worship with us and be part of the change in the "new" of our 207-year-old church. We'd love to meet you and get to know you and welcome you as part of the family. And we'd love to have you help us listen for and follow God's voice as we fulfill the Great Commission, and grow in the grace, mercy, and forgiveness of Jesus Christ.
Give me a call, send me an email, or stop by some time. I'd love the chance to speak with you so I can tell you more about the faith and love we share, here "on the Ridge."
Grace,
Rev. Dan